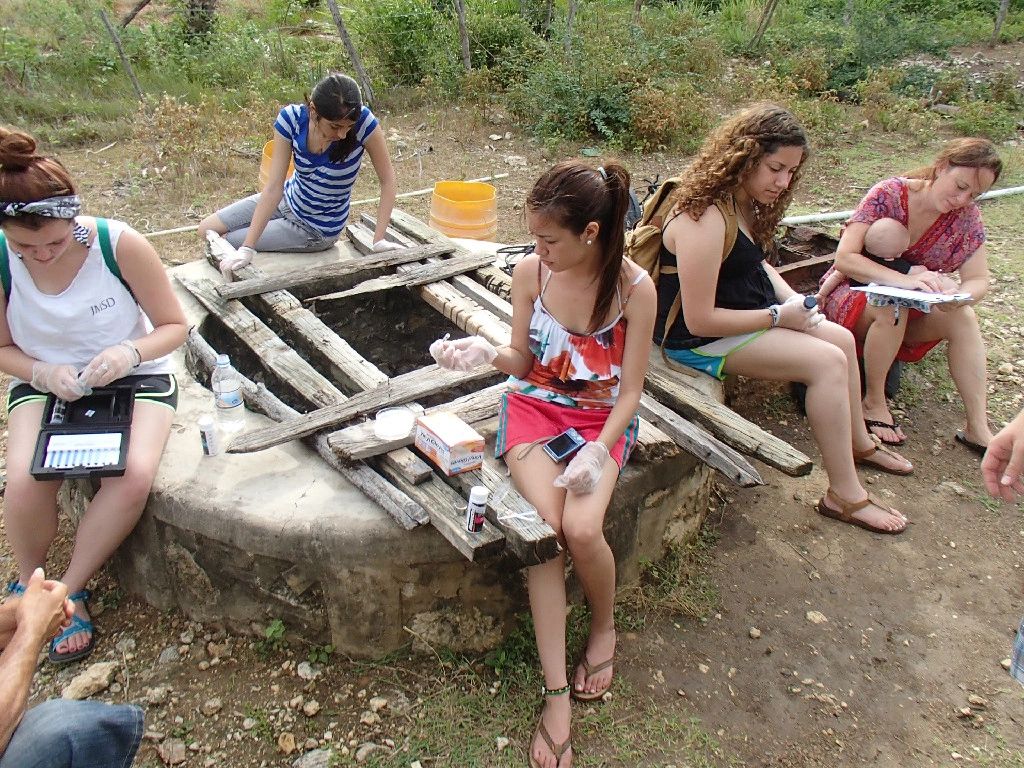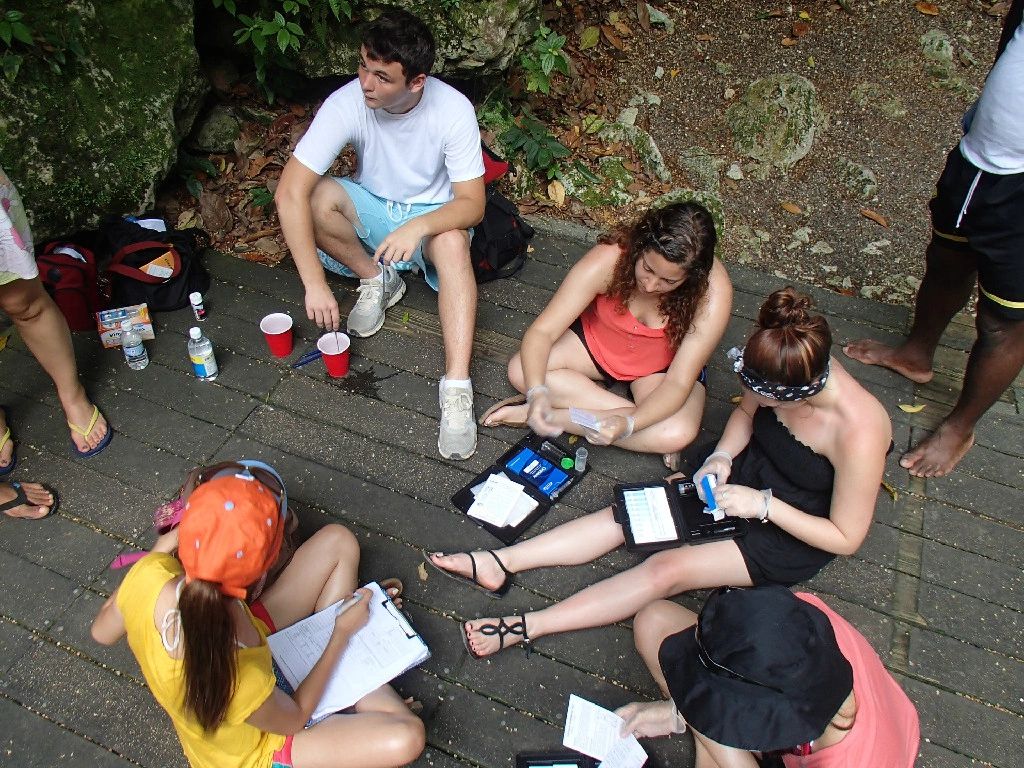 Project Goals:

The SeaVibe Internship educates students about the health of their watershed, the global impacts of local water quality issues, and about making smart choices on land that improve human and ocean health. Students participate in real-life university research that emphasizes short and long-term environmental planning and academic mentoring as a stepping stone toward a career. Students develop skills for understanding the complexities of the environment, including the importance of protecting natural resources, biodiversity, watersheds, and marine ecosystems for future generations. The program prepares students for the 21st century job market by developing analytic ability, critical thinking, communication skills, teamwork appreciation, and professional etiquette. These practical, environmentally-relevant job skills are critical for the management of water resources on which we depend for good health and survival.
SeaVibe offers a diverse approach to education by marrying science with the arts. Through experiential, hands-on field research and creative art exhibits that translate research findings for the public, students learn to bridge the gap between environmental and social needs in a beneficial, peaceful, sustainable way. The internship program is designed in three parts to connect with different learning abilities and styles.


BACKYARD...
Part I. Water Quality Testing
Students conduct water quality testing, species monitoring, habitat surveys and data analyses to identify water pollutants in their neighborhoods. They conduct research in creeks and tributaries of the nation's most endangered rivers. In North Carolina, students work in the Catawba River, which provides the drinking water for over 7 million of people but is impacted by coal ash pollution. In California, students form partnerships with universities to develop watershed monitoring plans to better understand land-sea connections between agricultural runoff and cyanobacteria into Pinto Lake, which is known to travel through the Pajaro River watershed and into the Monterey Bay causing mass die-offs of endangered sea otters. Local programs are tailored to meet local community needs.

COMMUNITIES...

Part II. Interpretation through Art

Students interpret hard science through the arts as they discover how mathematical and scientific data can be translated into artistic community exhibits to reach the public, gain support, and impact legislation. Students give presentations at city council meetings to gain support for their work, get feedback about local needs, and to practice effective, two-way communication skills. Their murals and art exhibits create a sense of belonging and responsibility for their communities. These exhibits are a symbol of positive change and improve the quality of life in their neighborhoods.

ACROSS THE GLOBE...
Part III. International Field Study
Many students travel internationally to collaborate with other schools, teachers, and organizations. Together, they conduct scientific water quality research. They present their local water research to the global community, share ideas, and discover ways to work together to develop solutions for economic and ecological improvements. Students participate in volunteer projects that focus on how our actions on land impact coastal and marine ecosystems and how we are connected to all living things on a global scale.

GET INVOLVED! Take part in making change


Your donation is valuable!

Your donations go directly toward programs and helps us provide scholarships, internships, water testing and program supplies and equipment for community projects. Thanks for supporting students in your community!