Jacqueline Suzanne Rose
Founder, Project Director

Jacqueline is a PADI Open Water Scuba Instructor and Emergency First Response CPR/First Aid and Care for Children Instructor. She started SeaVibe Foundation to cultivate young conservation leaders and unite people of all ages, abilities, and backgrounds through marine and watershed programs that help resolve environmental and social challenges. She graduated with honors from University of California Santa Cruz with a Bachelor of Arts in Environmental Studies and Latin American & Latino Studies. She attended Lincoln University in New Zealand where she studied indigenous water resource management, conducted water quality research in dairying regions of New Zealand, and was awarded a scholarship to lead baseline research on the relationship between marine protection and tourism. Jacqueline coordinated education and internship programs in Tanzania, the Caribbean, and the U.S. through the Audubon/Toyota Together Green Fellowship. She serves on the Board of Directors for Three Americas, Inc. in Santa Cruz, California and Florida Society of Ethical Ecotourism. Jacqueline previously worked at Smithsonian Marine Station in Fort Pierce, Florida and was Senior Administrator for the California Marine Protected Area Education and Outreach Initiative at Monterey Bay National Marine Sanctuary Foundation where she coordinated a marine-inspired art exhibit at Monterey Bay Aquarium. Prior to that, she was Assistant Vice President and Information Technology Project Manager at IndyMac Bank and Wells Fargo Home Mortgage for 12 years where she won National Service Excellence and Customer Centric Awards.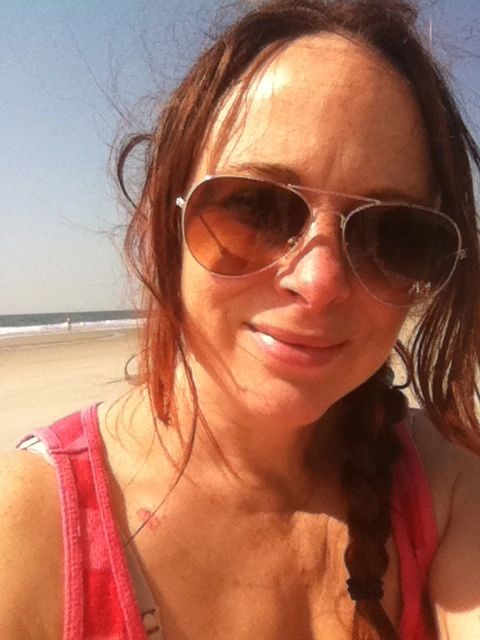 Michelle Crawford
President, Board of Directors

Michelle is an entrepreneur and owner of EMMC Healing Arts in Studio #303 at Lowe Mill Arts & Entertainment in Huntsville, Alabama. She earned a Bachelor of Arts in Art Studio with double minors in Biology and Art History. She served as the Community Support Manager for Wells Fargo Home Mortgage for over a decade, where she led the Heart Walk Program, Junior Achievement, Urban Ministry Soup Kitchen, Volunteer Fairs, York County Chamber Events, three Habitat for Humanity Builds, and the Servicing Cornerstone Committee. Michelle has organized dozens of major volunteer and fundraising events for many national not for profit organizations. She developed and managed a high school and college internship program for seven years and is Chairman of the Board for National Academy of Finance for Olympic High School. She is on the executive board of the Fort Mill Chamber of Commerce, a member of the Gaston County Art Guild, and founder of the Carolina Campus Green Team, an environmental activist group for the Carolinas. As a painter, artist, and teacher of yoga and healing arts, Michelle is passionate about spreading SeaVibe's mission upstream and beyond!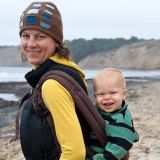 Kim Kreitinger
Secretary, Board of Directors

Kim has fourteen years experience in ecological monitoring and wildlife conservation both overseas and in the U.S. She has coordinated and implemented field studies for Wisconsin Department of Natural Resources, Point Reyes Bird Observatory Conservation Science, Endangered Species Recovery Program, Tall Timbers Research Station, and the Department of Research and Development of

Parc National du W

in Niger, West Africa. Kim also has worked on a contract basis as a conservation planner for the U.S. Fish and Wildlife Service. She was the state coordinator for California Partners in Flight for three years and has served on the Intermountain West Joint Venture state steering committee, San Francisco Bay Joint Venture Creeks sub-committee, Tricolored Blackbird Working Group, Central Valley Bird Club Board of Directors, and Wisconsin Bird Conservation Initiative Issues Committee. Kim enjoys hiking, gardening, cooking, traveling, and of course, bird watching.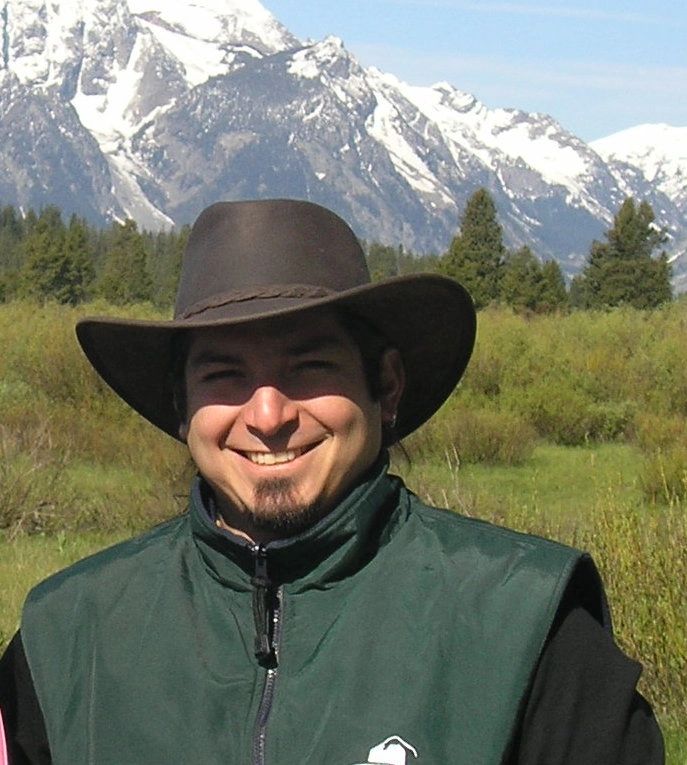 Eddie Gonzalez
Board Member
Eddie is a nonprofit consultant with over 23 years of experience managing programs for a broad range of science and conservation organizations, including the World Wildlife Fund, the National Park Foundation, National Audubon Society, and the Khaled bin Sultan Living Oceans Foundation. His roles have involved developing, implementing, and managing education and conservation programs and curricula; cultivating fellowship and alumni networks; advising on mentoring and diversity initiatives; and facilitating strategic planning, fundraising, event management, and outreach. His has served in leadership positions on the boards of the North American Association for Environmental Education (NAAEE) and Public Lands Alliance (PLA). He is also a regular reviewer for the EPA's Office of Environmental Education grant program, NOAA's Ocean Literacy grant program, and the Virginia Sea Grant program. Eddie holds a master's degree in nonprofit management from Regis University, and a bachelor's degree in geology and biology from Brown University. He has a passion for marine conservation and recreation. As a PADI Divemaster, he founded Scuba Diplomacy, a dive club that fosters diplomacy through diving, currently hosting an annual dive trip to Cuba. An avid cook, he also owns a boutique spice company called Apothecary Spices. He lives in Alexandria, Virginia with his wife, Betsy, and daughter, Ruby.



Matt Buonaguidi
Board Member
Matt has held roles of California State Parks Docent Coordinator and Park Ranger. He has 25 years experience and formal training in environmental education, zero impact wilderness travel, working with at-risk youth, and leading trips with Island Packers, Blue Moon Adventures, Children's Nature Institute, Richardson Bay Audubon Society and the Leopold Education Project. He has certifications from the National Association of Environmental Interpretation, Forestry Institute for Teachers, Project Learning Tree, and is a founding member of Monterey Area Volunteer Administrators Consortium (MAVRAC).

Chloe Lloyd
Board Member
Chloe is a Research Associate at the Ocean Research and Conservation Association (ORCA) in Fort Pierce, Florida. It is her duty to oversee sample collections and laboratory analysis for the Fast Assessment of Sediment Toxicity (FAST) program, and to maintain the productivity and safety of ORCA's research lab. She earned a Bachelor of Science in Marine Biology from the University of North Carolina at Wilmington. During her time at UNCW she held positions as Chair of Campus Sustainability, Secretary, and Advertising Chair for the Environmental Concerns Organization. Chloe has experience with field and laboratory research, grant and report writing, and environmental education. In her free time you can find Chloe on the Indian River Lagoon or honing her animal husbandry skills as a volunteer at Smithsonian Marine Station and Ecosystems Exhibit in Fort Pierce, Florida.



Tanya Ramseyer
Marine Biologist and Scientific Diver
Tanya has always loved the water, going to the beach, swimming and surfing. Tanya grew up in Virginia and received her undergraduate degree in biology from Old Dominion University. She went on a study abroad trip to Belize, where she fell further in love with tropical marine ecology. She completed an internship in the Florida Keys where she spent the summer SCUBA diving and conducting research on lobsters, crabs, sponges and corals. She then moved to Florida where she worked as an aquarist at Smithsonian Marine Station and Ecosystems Exhibit in Fort Pierce. Tanya then moved to St. Thomas, US Virgin Islands where she spent 2.5 years conducting her masters research on macroalgae and coral. Tanya earned many SCUBA diving certifications including her technical diving certifications in advanced nitrox and decompression procedures. Tanya's favorite place to dive was the Cane Bay wall in St Croix where she conducted coral and fish surveys deeper than 150 ft with organizations like NOAA and the National Park Service. Tanya recently got hired to work at Blu Water SCUBA in Manssas, VA and she can't wait to see what adventure her scientific diving career takes her on next!


Tracy Jones
Volunteer Coordinator
Tracy has supported SeaVibe since 2007 and is responsible for developing, leading, and effectively growing volunteer programs. She establishes one-on-one personal relationships with our supporters and participants to improve the efficiency and effectiveness of SeaVibe programs and events. Tracy contributes in an authentic way to understand volunteers' abilities and match their interests and passions with projects that help SeaVibe achieve our mission. Tracy develops new "upstream" partnerships to cultivate a land-to-sea connection with diverse community groups, businesses, local agencies, schools, and others to help protect upstream watersheds that eventually flow downstream into the sea. Tracy also assists with many aspects of business administration, including marketing, volunteer applications, training, supervision, reporting, volunteer appreciation events, and other activities.


Ian Udani

Board Member, Art Programs Director
Ian earned a Bachelor of Science at the College of Fine Arts & Design, University of Santo Tomas in the Philippines. Ian assists SeaVibe in many capacities, including strategic planning and assisting with student art workshops, art exhibits at events and community meetings, mural painting, and developing the SeaVibe Foundation Monterey Bay Chapter.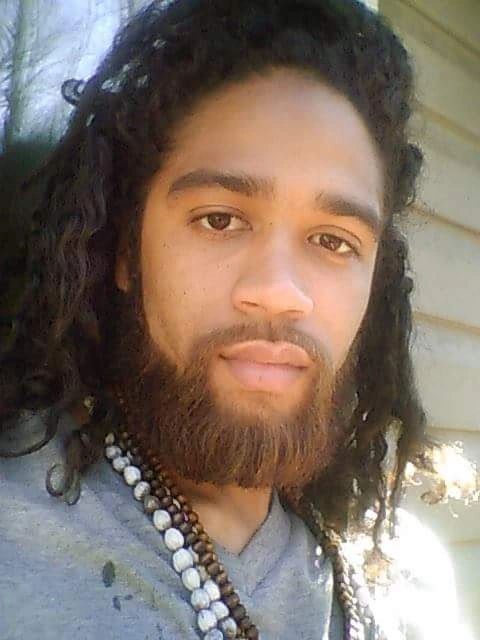 Devan Grier
Art Programs Assistant
Devan is the Art Programs Assistant for SeaVibe Foundation. He is responsible for expanding SeaVibe's education programs by establishing relationships and partnerships with community groups, businesses, and schools to create multi media art programs and murals. Devan assists with event planning and the SeaVibe Education and Outreach booths proposed for Pensacola's Palafox Farmers Market.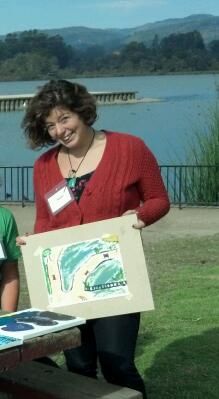 Helen Sylvia
SeaVibe Intern, 2013
University of California, Santa Cruz
Environmental Studies & Art Departments
Santa Cruz Women's Center Environmental Art Project

"Through my internship, I created activities and art projects with the Kid's Club at the Santa Cruz Women's Center that were exhibited in a gallery exhibition at the Pajaro Valley Art Gallery in Watsonville. I sang with the children and their parents. I began to sing by myself, and right away, the parents and the fellow interns began to sing along. By the end of the night there were three girls who had learned the majority of the words and were very hesitant to leave. This moment felt like what I was doing really mattered. I have learned that it is a really gratifying experience to work with children and to be the person that is directly affecting their lives. When you teach them something they are interested in, their faces light up. Moments like these really are priceless. Hopefully in the future SeaVibe will continue to have more interns from UCSC that further projects like this."
Odalys Cordoba
Queens College, Charlotte, NC
Founding Member of SeaVibe Youth Advisory Council
and Olympic High School SeaVibe Club
"I never saw so many people working together for a cause and successfully completing their task. I learned that teamwork within a community is vital for its existence. I think people have forgotten how lovely it is to work together and make a difference. I have been involved in a lot of community service activities within school and outside of school. I have seen people work together, but to a certain extent. The members of the Womens Center thrive to keep their community in a better position. They work for the community's health, youth, elders, and many other things. They don't give up and continue to ALWAYS work together to make a difference, no matter
how many members they have. People were interested in the health of the community
as well as the water quality. They were all friendly and eager to hear what we had to
say. I also loved learning how dedicated the people in Jamaica are when it comes to
keeping turtles safe from poachers. I believe that animals need a voice to sustain
them and these sea turtles are lucky to have people who monitor and care for them."
Stephanie Medina
Northwestern University, Chicago, IL
Founding Member of SeaVibe Youth Advisory Council
and Olympic High School SeaVibe Club

"I have learned so much from this trip, but most importantly that every little thing makes a difference. This community is so involved in their environment they truly live off the land. The youth are very involved and know hardships that I have never experienced. The rivers and forest are the children's playground, they cherish what they have. This culture and knowledge exchange has opened my eyes to what really matters."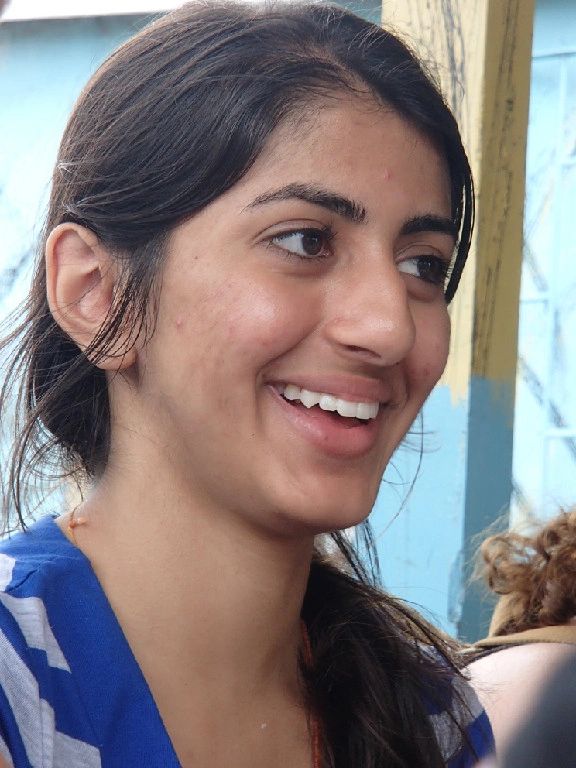 Shruti Patel
University of North Carolina, Chapel Hill
Founding Member of SeaVibe Youth Advisory Council
and Olympic High School SeaVibe Club

"Interacting with the local youth has been a life changing experience. Our viewpoints on a lot of things were very different, yet there were still things that we felt exactly the same about. Talking with them was never boring. They know the land so well, but I am so ignorant of the land I live on. I was very glad to see a women's center in a place where women are rarely seen outside. They do not have the liberties that we are born with but they do have something to empower them. I have always wanted to go back to the rural parts of India and find some way to give back to the community, so the evidence of these women's willpower and strength meant a lot to me personally."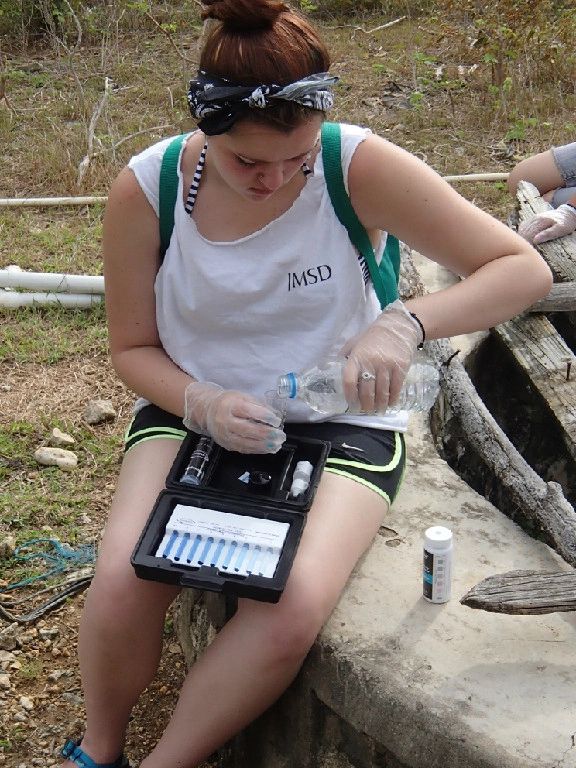 Hannah Day
President, Olympic High School SeaVibe Club
Founding Member of SeaVibe Youth Advisory Council
"The local youth are so down to earth, and never miss the opportunity to get to know you. The Treasure Beach Womens Center invited us to their meetings and opened the gathering by singing my favorite childhood song "this little light of mine." You can immediately see how passionate they are about this program. It inspires you. We presented our water testing results to Treasure Beach Bred's Foundation, a local community organization. Going into Breds, I didn't really expect them to be very interested in our mission. But as soon as we started to speak, they were completely intrigued. They asked us so many questions about our project, and I was shocked to learn their view on American water quality - that it was close to perfect - which is not the case at all. The Catawba River water quality is much worse
compared to Jamaica's water quality where we tested. Coming to Jamaica, I thought
the water was most likely just as bad as in America, if not worse. But it was very
surprising to learn that when it comes to water conservation they are much more
advanced than us! America could learn a thing or two from the people of Jamaica."
Jaedon Sneed
Athens High School, Athens, AL
Founding Member & President, SeaVibe Youth Advisory Council
"
I never would have known that water can be so scarce in some parts of the world and you should not take it for granted.

I first thought that the women's center meeting was going to be boring and dull. It turns out that it was fun and enjoyable. Everyone laughed and smiled and it was just a good place to be. I like how we always work hard but still have a good time. "
Kristina Nagel
Board Member

Kristina is a retired Operational Risk Management Vice President of Wells Fargo Home Mortgage. She has started and managed three small businesses of her own and serves currently as a contracted risk management consultant.



Your donation is valuable!
Your donations go directly toward programs and helps us provide scholarships, internships, water testing and program supplies and equipment for community projects. Thanks for supporting students in your community!